Time Recording and Attendance Time
App for your smartphone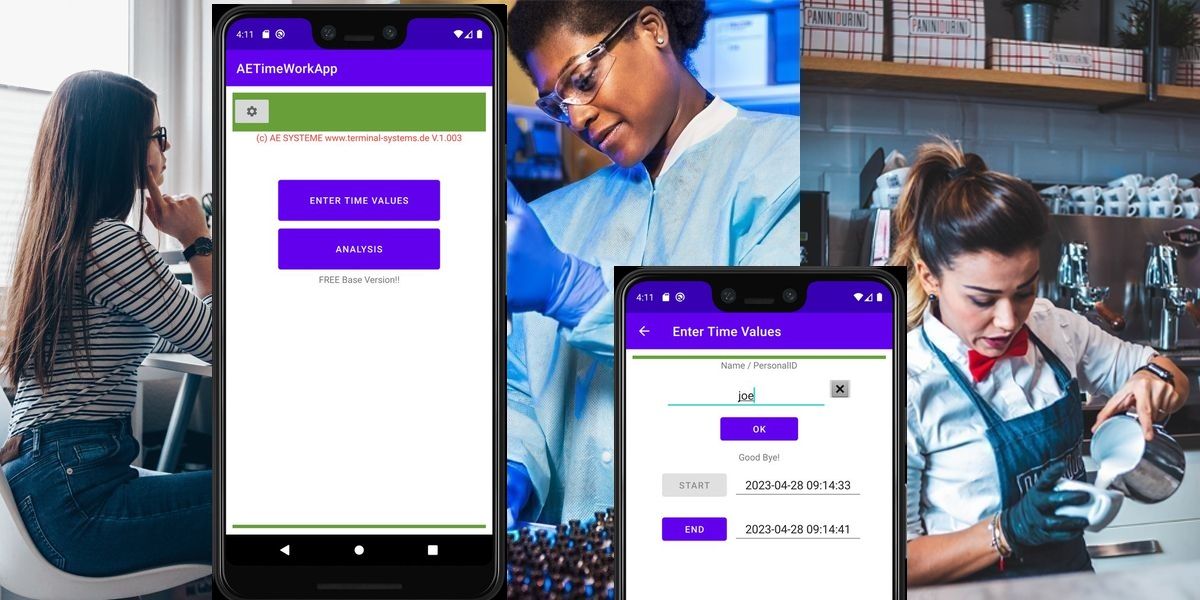 Introducing the revolutionary way to manage your employees' work hours - time attendance with your smartphone!
Say goodbye to traditional, paper-based systems and hello to the convenience and accuracy of our specialized app. With our new app AE TIME WORK App, your employees can clock in and out,  and track time off - all from their smartphones!
No more wasting time filling out time sheets or physically being at a designated location to clock in and out. Our app allows your employees to manage their time from anywhere with an internet connection. Whether they're working remotely or at multiple worksites, they can easily track their hours with just a few taps on their smartphone.
But that's not all. Our smartphone time attendance also provides valuable insights for employers. By tracking employee hours in real-time, managers can identify patterns or trends in employee behavior and make informed decisions about scheduling and resource allocation.
With its ease of use, accuracy, and data insights, our smartphone time attendance is the practical and efficient solution for modern workplaces. Say goodbye to the headaches of traditional time tracking and hello to the future of workforce management. Try our app today!
Free base version avaible with limited logins!
AE Time Control App
Mobile time recording / attendance with your smartphone
Download and try our FREE BASE version!