Approaching and delivering of goods - module QUICK LIST presents a wonderful, easy to use solution for direct item input via keyboard or barcode reader. Fast input of item list and very extensible for the user.
Quick list is direct connected with the internal database so all accounts will be change current item assets during input.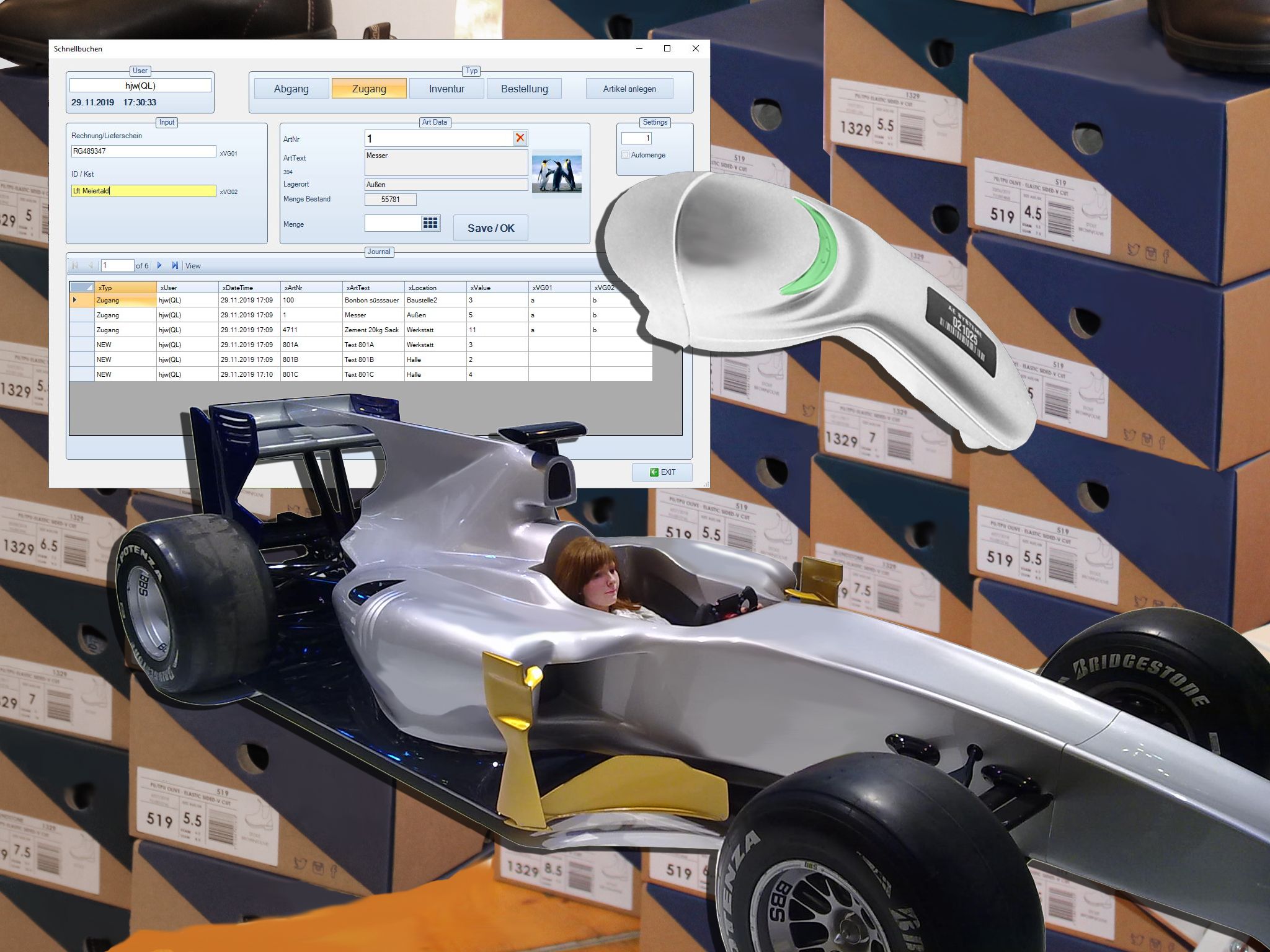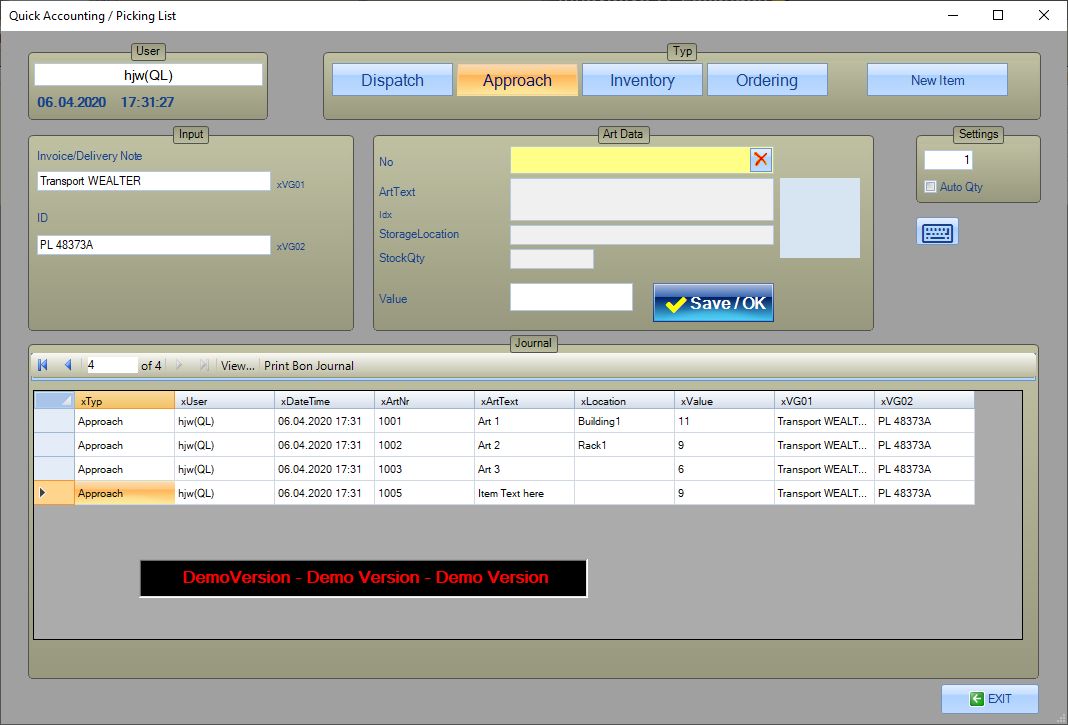 Easy and fast input of item lists with barcode or keyboard
Direct access to internal database, just in time accounting and asset qty refresh
Auto Value. Optionally with automatic value for each accounting position
Journal and bonprinting with professional bon receipt printers (option)
Also useable for quick inventory and ordering inputs
direct and fast input from printed lists
Additional user input. All input will be stored with user and date / time values.
Also useable for initial generation of new items