AE BON Simulator Software / Receipt Printer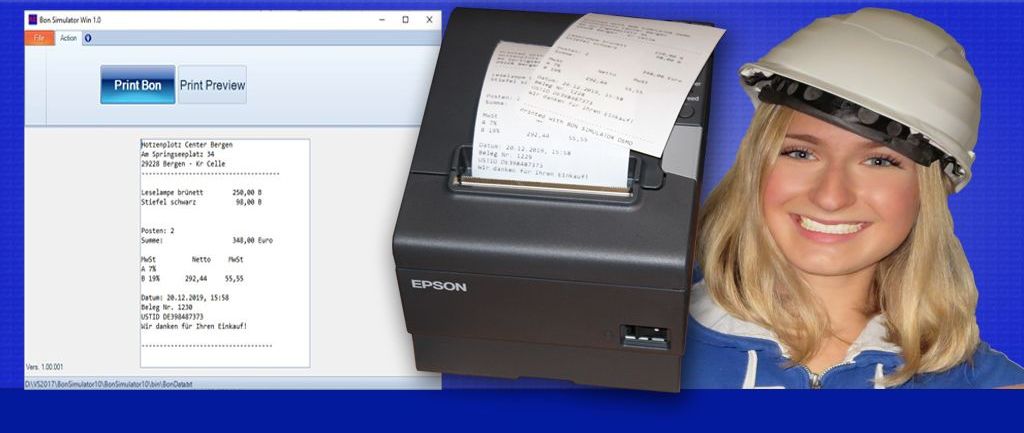 Create your own receipt design, print your own receipts, sales slips and more – without using a complex POS software at your computer! The AE bon simulator software for Windows allows:
Create your receipt design with individual header and footlines
Supports individual blocks of article items, text, pricings and more
Input article data and prices of your choice
Print receipt with automatic sum / cash operations
Software supports professional receipt printers, e.g. EPSON TM-T88V. Supports receipts in language of your choice, e.g. German / English and more…
Images and Screenshots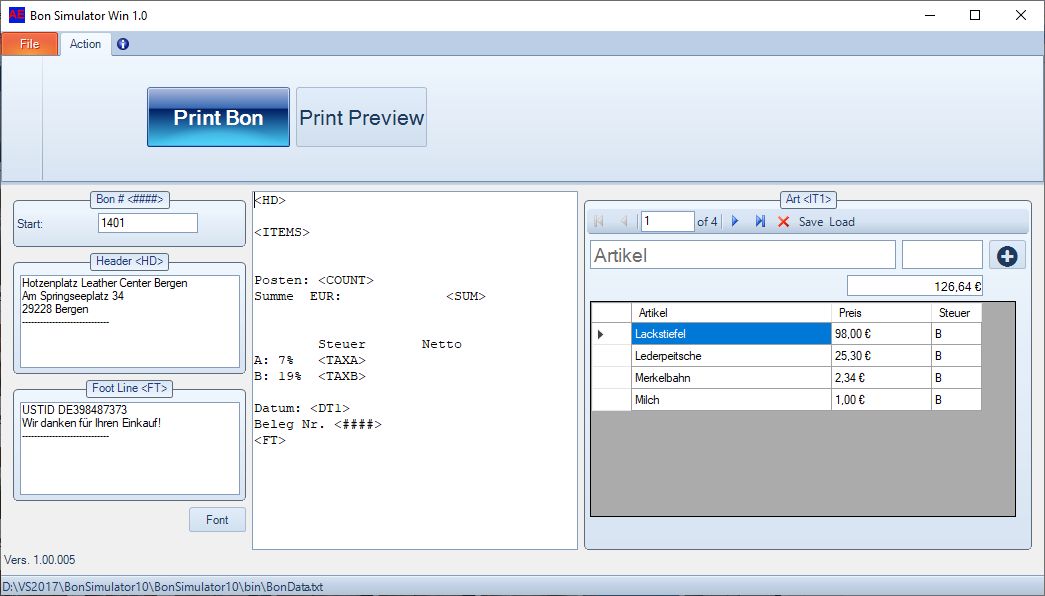 ZIP includes:
Software for windows operating system, multi language (German / English) supported, including several receipt samples for your own receipt design
Note: this is not an electronic POS software. It is a simulator for comfortable printing receipts and sales slips, together with individual header and footer, article positions and sum / payment values.
Installation:
Download and unpick ZIP file to your computer, start EXE application, choose a receipt template e.g. bondata.txt, design your header and footer, input data, print receipt!