AE QR Code Generator for Windows
Design and print your own QR codes from list
AE QR Code Generator - a toolkit for your own QR Codes!
Design and print your own QR codes
2 operating modi inside the software
Mode 1: create QR code from input text, save as JPG or pint directly
Mode 2: print QR code from list in Office Excel XLS CSV TXT format, print QR code for each line
Easy QR configuration for pixel size guarantees code fits at your used printer paper
List printing easy and comfortable for mass QR code printing
Software tool for MS windows
Supports ZEBRA ZPL / EPL or compatible printers
FREE trial version available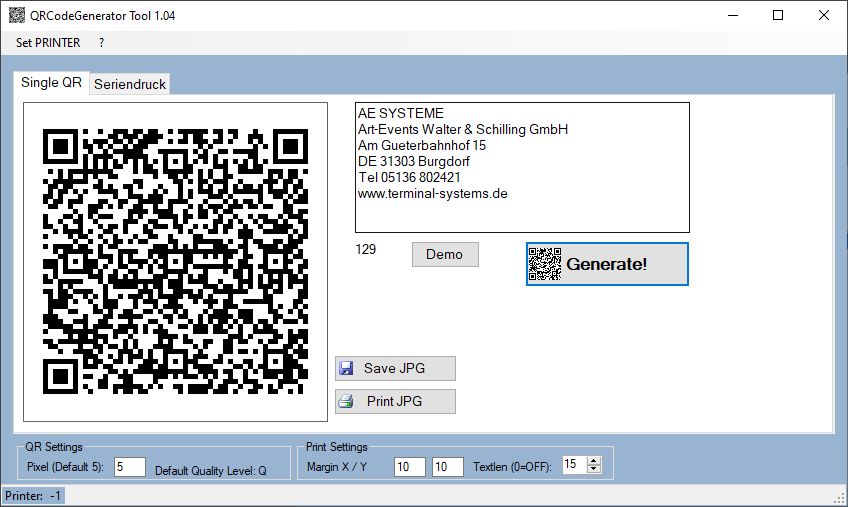 Write text in box, press GENERATE button and text will be presented as QR code. Print or save QR code as JPG file whereever you want!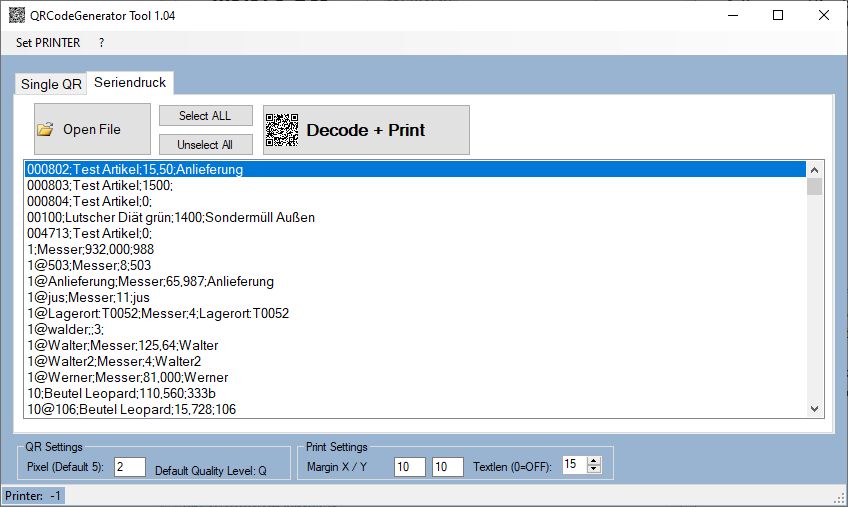 Open Excel XLS CSV TXT file, select favourite data and software will print a QR code for each data line!
This software tool supports Zebra (C) ZPL / EPL barcode printers, e.g. the ZEBRA line GK420 or higher. See information here: ZEBRA Products »
Get more information here!