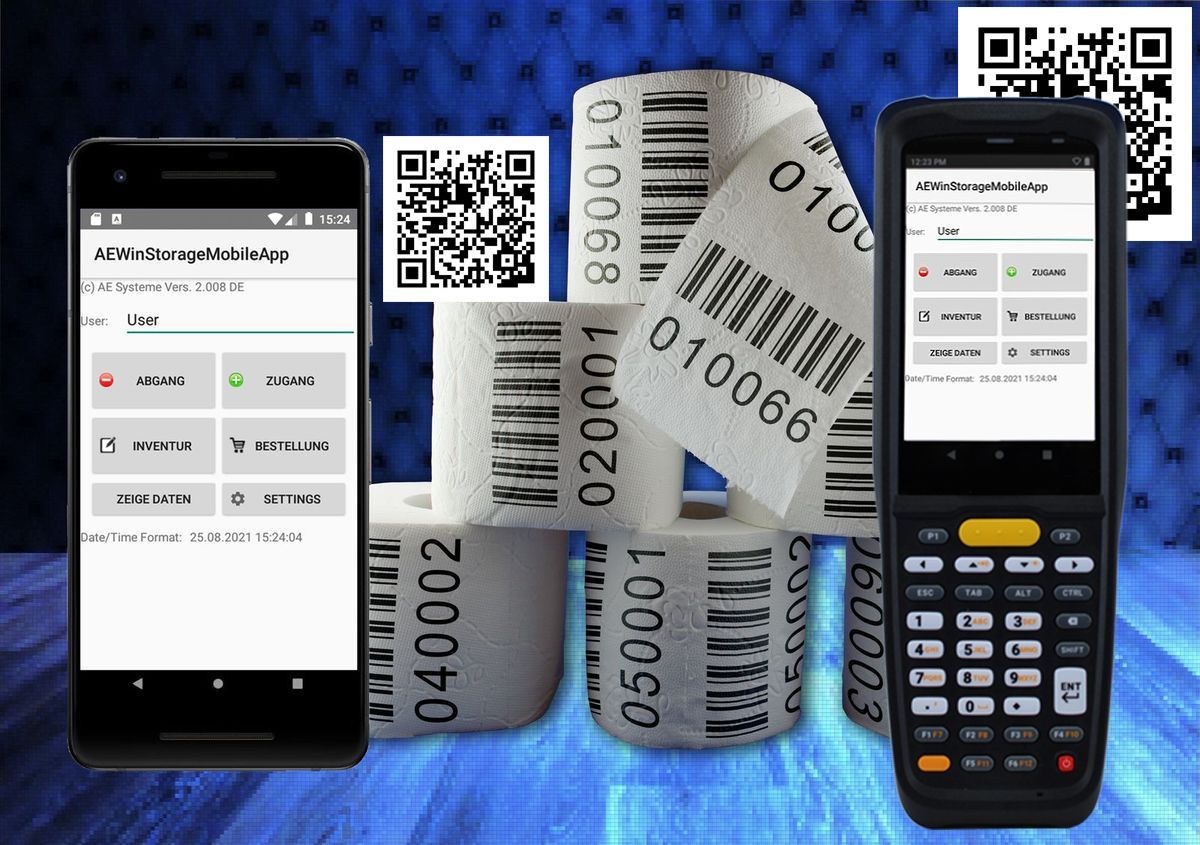 For Android: AE Mobile STORAGE App
Mobile data collection in field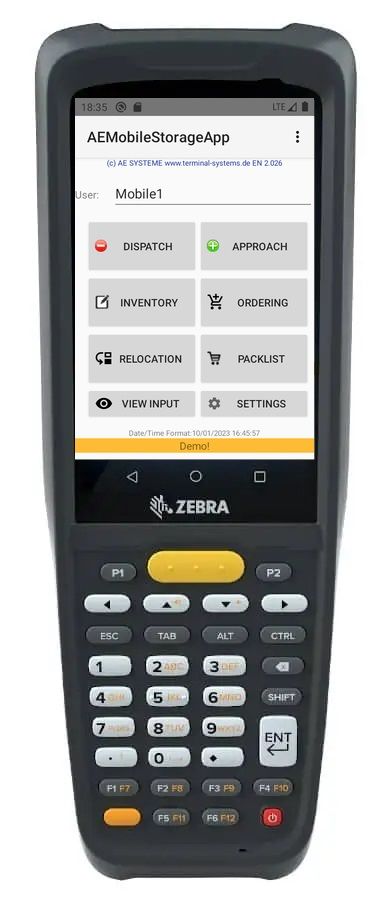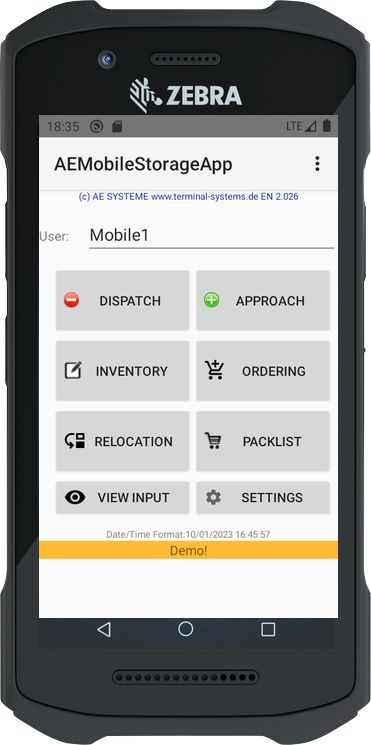 Designed for professional handcomputer with Android and laser scanner for barcode reading:
AE Mobile Storage App for data capturing in stock, direct from article, from goods or regal!
Capturing app for mobile data collection / mobile data capturing. Open data formats for further processing in Office Excel XLS / CSV, SQL or others. Designed for modern architecture. Recommended to use with ZEBRA MC220  or others with Android 10.
AE Mobile Storage App + ZEBRA MC2200
A powerful data capturing bundle for professional use!
-) Android app for data collection in stock / at article / everywhere
-) For goods movement e.g. dispatch, approach, inventory, ordering
-) Fast input of article and qty information directly at the face
-) Supports addon input e.g. invoice / delivering information for each accounting item
-) Presents uploaded article information in the display (if article list is uploaded, recommended with up to Android 10)
-) Designed for handcomputer Zebra(c) MC2200 or other mobile devices with laser scanner and Android OS
-) Dataformat TXT with XLS CSV for Office / Excel / SQL data processing of input data
-) Also useable with our inventory management system AE WWS Lite
Software for Handhelds
Software for ANDROID Devices
Stock Movements
For Delivering IN and OUT
Mobile Barcode Scann
Directly in stocks from the item
Inventory Capturing
Collect current inventory data
Order Capturing
Order items and qtys
Relecoations
Capture current location for each item. (Option)
Picklists
Upload and work with picklists (Option)
For professional Hardware
E.g. for ZEBRA mobile computers or others
Fast Data Transfer
Data transfer via USB or WiFi / cloud or others. (Partially option)
Item Host File
Upload item host file with current item information
Standard Data Formats
Standard TXT XLS CSV data formats for Office Excel or other processing software
Different Languages
Available in English or German, or individual at request
Easy Using
Use it without any IT knowledge. For persons in stocks
Customized Versions
Individual changes or programming at request
Demo Available
Use our free demo version for quick and fast overview!
Android10
Designed for Android10
Zebra MC2200 Handcomputer with AE Mobile Storage App
Other Android Handcomputer with AE Mobile Storage App
Data Structures, e.g. for Excel XLS CSV, SQL and others
Make your own experience!
Download and test free trial version NOW
AE Mobile Storage App
Mobile data capturing app for Android devices
Free Test - Download App !!!
Customizing this app?
Contact our software experts for your individual application!