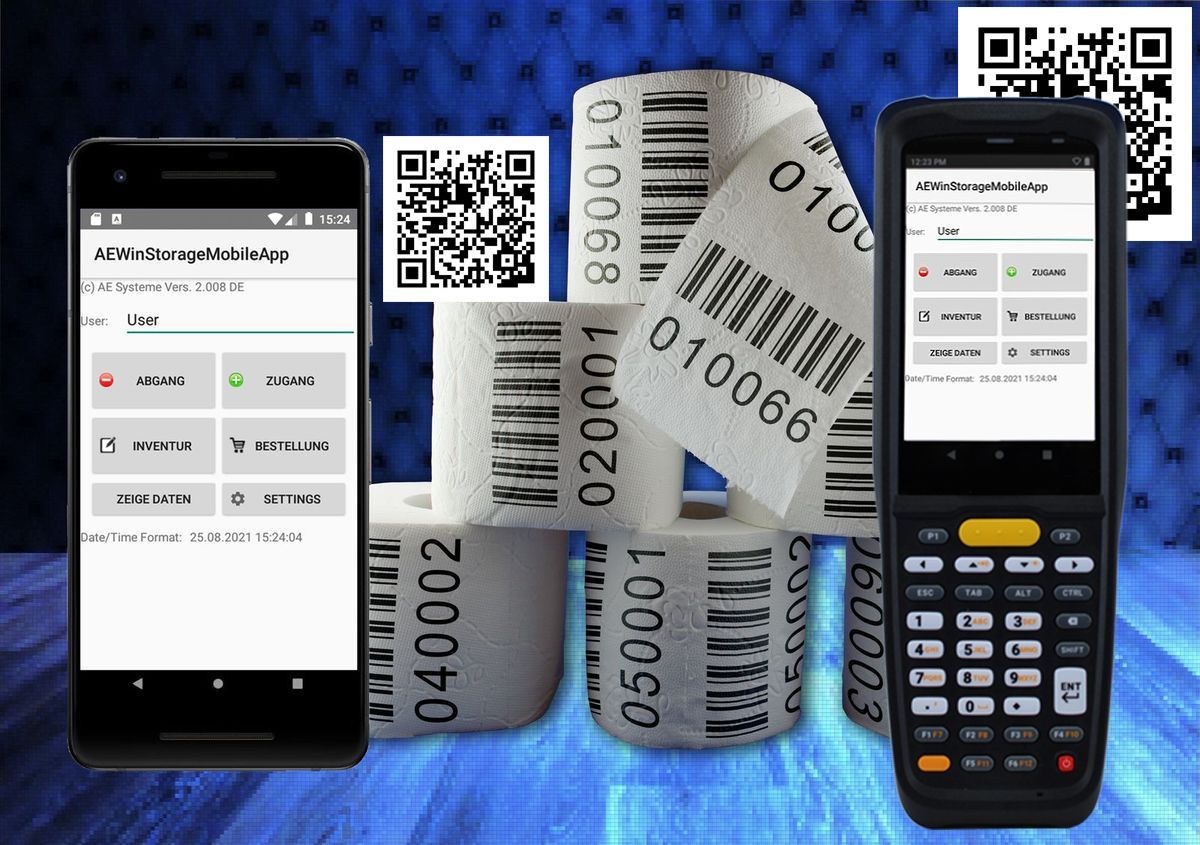 For Android: AE Mobile STORAGE App
Mobile data collection in field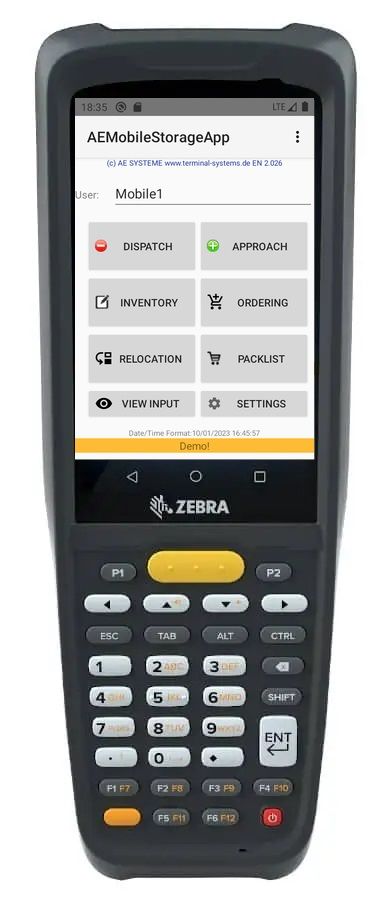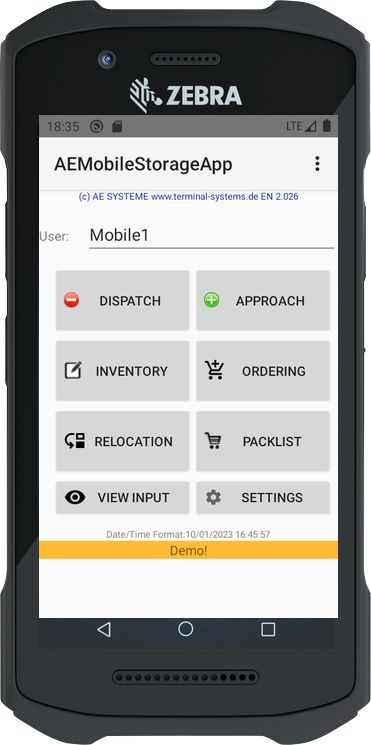 Android app for data collection in stock / at article / everywhere
For good movement w.g. dispatch, approach, inventory, ordering
Fast input of article and qty information
Supports addon input w.g. invoice / delivering information
Shows artikel HOST information from upladed file
Designed for Android devices and mobile phones
Sample pictures show Zebra(c) MC2200 system, with integrated barcode scanner, keyboard and for rough use
Dataformat TXT with XLS CSV for Office / Excel / SQL data processing of input data
Also wseable with our inventory management system AE WWS Lite
This is how it works - picture information and screenshots
Make your own experience!
Download and test free trial version for your Android device or smartphone!
Quick installation:
Download packed ZIP file
Unpack ZIP file
If not at your mobile phone: transfer Android APK file into \download folder of your mobile phone
Click APK file at your Android device will start installing process
Navigate to Android settings for permissions e.g. for memory (for saving data) and camera (for barcode reading)
Start application
* Picture may show german user interfaces. Depending on configured language at your Android device. Uses settings and language English at your device, text will change automatically!
AE Mobile Storage App
Mobile data capturing app for Android devices
Free Test - Download App !!!